Social Media Management Services
Get started with the top SEO company in your industry
Strategy. Planning. Execution.
We know that your brand must engage with the target audience in order to increase consumer experience and Sales. We have designed our services in such a way so that Social media engagement takes you to where your audience lives and creates buzz. Our social engineers will help your brand – Develop a loyal community of prospects, Enhance digital exposure, Enhance company trustworthiness, Expand sales, Boost traffic and search engine ranking, Cut marketing costs. We make sure that Search Markup content marketing agency does the heavy lifting for you.
Social Media Marketing Facts
Why you must consider Social Media Management Service for your Business?
92% of marketers agreed that social media is important for their business, up from 86% in 2013.
74% of marketers who spend 40+ hours using social media per week earn new business through their efforts.
92% of all marketers indicated that their social media efforts have generated more exposure for their businesses.
74% of marketers who spend 40+ hours using social media per week earn new business through their efforts.
95% of marketers who use social media at least 6 hours per week indicated their social media efforts increased exposure for their businesses.
More than half of marketers who've invested at least 1 year in social media marketing report that new partnerships were gained.
By spending as little as 6 hours per week, over 66% of marketers see lead generation benefits with social media.
Nearly half of those who spend at least six hours per week on social media efforts saw a benefit of reduced marketing expenses.
More than 58% of marketers who have been using social media for one year or longer improved search engine rankings.
More than half of marketers with at least one year of social media experience were generating leads with social platforms.
Over 84% of participants found that increased traffic occurred with as little as 6 hours per week invested in social media marketing.
Of those with at least 1 year of experience using social media, 69% or more found social platforms provided marketplace insight.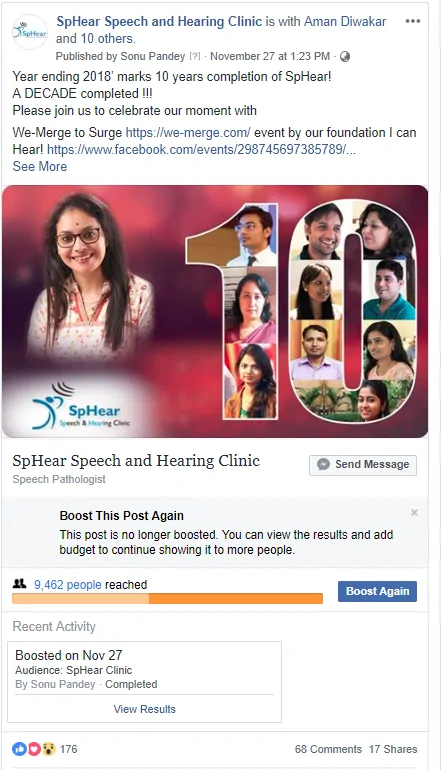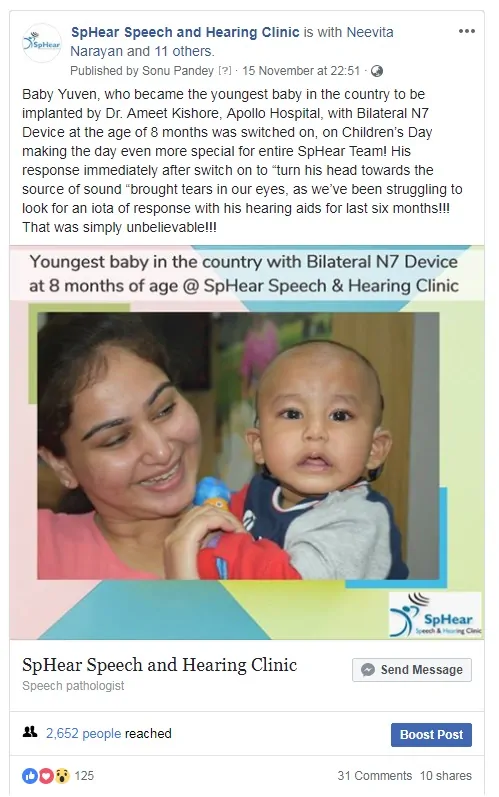 Youngest baby in the country with bilateral N7 Device at 8 months of age sphear speech and hearing clinic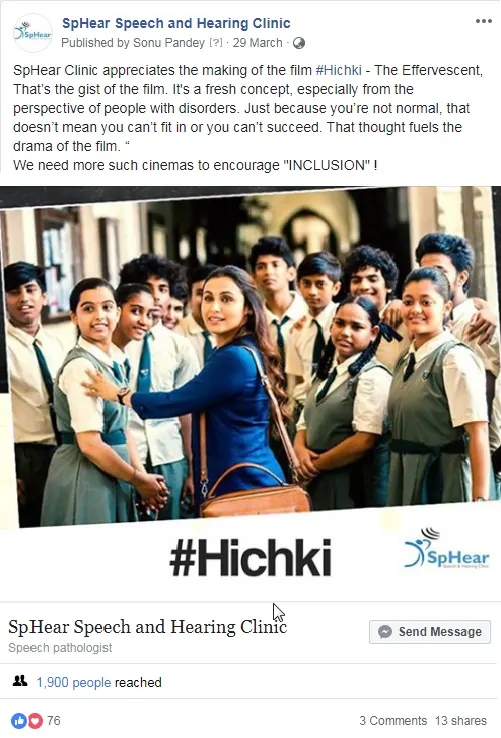 You're Social Media Marketing Partner you can Trust!
As a business, we are not only sociable but we also get our business from recommendations and referrals from clients and friends who understand how we do our business. Since we do not like talking to salesmen, you will do us a lot of good by talking directly to us so that you can understand who we are and what we do. Our social media costs are also cost effective since we base our charges on your current situation and your aim. Call Search Markup today and find out how our company can help your business.