Online Reputation Management Service (ORM)
Get started with the top SEO company in your industry
What is Online Brand Reputation Management?
Online reputation management meaning: Online reputation management is a proven process of measuring, monitoring, tracking, and creating captivating conversations. It gives businesses full liability to control a positive brand image. It is a potent way to protect brands' online value. ORM is not limited to managing content. Indeed, it is a continuous process of repairing a direct brand persona at the right time.
Search Markup is a pioneer online reputation management company working with diverse clientele around the industry to build, repair, and maintain a positive reputation. We are a full-service brand online reputation management company that delivers proven results with a guarantee of 100% ROI. Our team of skilled digital marketing experts uses reverse search engine optimization to fix the negative results about you or your business efficiently. By choosing our ORM services, we guaranteed you to gain a positive and trustworthy name in the market.
Whether you operate a small business, a start-up, or a large enterprise, we are an expert online reputation management agency to assist you with preparing your business reputation online.
Also read about: Instagram for Business
Improve your online reputation in minutes with our online reputation management service
Our experts can help you reach new heights in search rankings by creating an effective content that naturally attracts visitors to your site:

Fix Negative Search Results
Grow Personal Results
Improve Business Reputation
Removal Personal Information
Suppression of Negative News Articles
Online Review Removal
Search Engine Results Repair
Online Review Management
Online Branding & Public Relations
Reputation Mistakes Repair
Protection Against Online Defamation
Online Threat Prevention
Wikipedia Page Creation
Executive Reputation Repair
Online Monitoring & Maintenance
Survey Campaign Management
SEO Reputation Management
Search Markup Internet Marketing Agency is one of the top reputation management companies to offer custom services. We tailored our customized reputation management package to your unique business needs. Reputation management service for small businesses is flexible and affordable.
Who Needs Reputation Management?
Reputation management provides a chance to counter negative feedback. It also creates an opportunity to promote the experience with positive mentions. An effective online reputation strategy provides new opportunities and increases brand awareness.
Images & Videos: Graphics, images, videos, mugshots, gifs, and other multimedia
Reviews: Consumer reviews, product & service reviews, bulk reviews
Complaints: Reputation bashing websites, scam reports, annoyed customers, unfair reviews, unwanted complaints
Ratings: Manage google rating, social media ratings, and other third-party sites
Forums: Remove critical comments and find out what people are saying
Press Release: News articles, press coverage, blog posts, gossip sites
Social Media: Profile creation, negative comments, unwanted posts, and unsupportive reviews
SEO: Content optimization, website promotions, meta description, back linking
Your business can miss
50%

of clicks Our ORM service can make a difference
Company reputation is critical to digital success. The Internet is the first platform a customer searches for information about a product or service. We deal in corporate reputation management services which ensures it accurately represents your business online. Our reputation management service for corporate allows you to:
Drawback of Poor Online Reputation
Bad online reputation can lead to:
Rise Of Skepticism
Bad Search Results
Low Search Engine Rankings
Lack Of Website Traffic
Loss Of Review
Poo Brand Reputation
Reduce Customer Retention
How To Do Online Reputation Management Work?
The benefit of online reputation management is that it influences customers, including:
Check out our customer testimonials here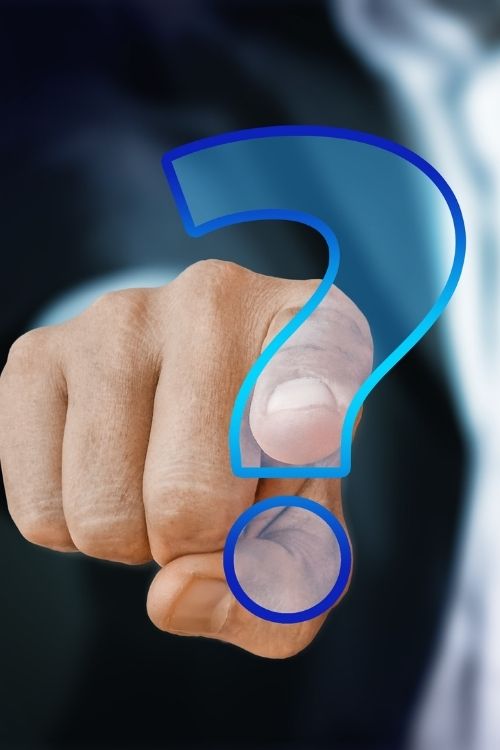 Does Online Reputation Matter?
Online reputation is essential to many businesses whether small to large enterprises. Your social media accounts, content marketing strategy, and public relations efforts can come a long way to promote your brand image.
To conclude, 91% of all search engine traffic comes from Google. More and more users are depending on Google search to find brands. However, 90% of these customers search for a business in Google for your brand present on the first page. This means that the first page Google Ranking result alone accounts for 95% of traffic to the website. 64% of customers rely on search engines for answers. This is the best advantage for companies to form an impression on their clients.
Search Markup Online Reputation Management Service uses comprehensive techniques to create a strong digital footprint. Our SEO reputation management services can help make sure they cast your brand image in the best possible light wherever it appears on the web
Search Markup Digital Marketing is a leading online reputation management company. We boast decades of expertise and experience in brand reputation management. Whether you need help with online review management, reputation control, or review monitoring, we as the best business reputation management firm can assist you. Here is what to expect from our dedicated best personal reputation management service:
Personalized marketing service: One of the most common mistakes that review management service providers make is that they launch without understanding the business's unique needs. At Search Markup, Online Reputation Management Definition is just not limited to the basics. We don't believe in one-size-fits-all. Our ORM team performs detailed market research to deliver custom online reputation management services that meet today's business needs and demands.
Detailed reporting: We understand that each business needs a unique solution. We understand you and deliver the best dedicated online reputation management service provider. We offer a transparent service that offers access to reputation management tools such as free backlink generator that enlighten your competitive edge. Alongside, we deliver a monthly report to understand the progress.
Dedicated account manager: As yours continues to grow, we provide you a dedicated account manager to manage your reputation management strategy. We assign a dedicated reputation manager to handle your online rating and review campaign. Our team of SEO expertise manages and supports the entire review management process.
Robust tools: We have partnered with top reputation management tools that streamline strategy to achieve goals. As one of the most trusted reputation management companies in India, we undergo a comprehensive testing process. In addition, we launch a client's campaign to leverage online review management software to manage your digital reputation.
Diverse industry expertise: No matter what industry you offer service, we got you covered. Search Markup specializes in working with industries with different specializations. Our reputation marketing service comprises discovery services including link building, search engine marketing, pay-per-click (PPC), and eCommerce marketing.
Inventive strategy: Repairing online reputation is complex work. We are a data-driven organization that is committed to achieving full market potential. Our online reputation company in Ghaziabad performs extensive analysis and audit strategies to meet your business promotional goals. Grow your business today with our SEO Company Ghaziabad.
frequently asked
questions
What is Reputation Management?
Reputation management is the art of building positive valuable assets. It is a practice of attempting to shape public perception into local advocates by building a brand online and digital presence. Moreover, it is the way we communicate, look up information online or interact with each other and businesses are constantly strengthening, so is Online Reputation Management. A negative market reputation online will drive potential customers away. Online reputation management service is a way to maintain and enhance a brand's positive brand image.
How does online reputation management work?
Many times, reputation management works as a Public Relation (PR). ORM is executing activities that influence the customer's perception of online brands. We achieve this through several ways that include responding to online criticism, solving critical reviews cause, and pushing negative search results in Google.
What is the cost of an online reputation management service?
The price of an online reputation management service depends on the size of the company and its existing reputation. Often, the cost of an online reputation service in Delhi starts from Rs. 60,000 and may exceed Rs. 2 lakh. Several factors decide the price of hiring a reputation management company in India.
What is the importance of reputation management?
Reputation management is a crucial part of an organization or business as it handles the online reviews to build the business reputation in the public eyes. A customer-oriented organization bothers a lot about its online presence. So the reputation management helps in attracting the target audience and acquiring new customers. The following are the main reasons which explain the importance of reputation management.
It helps in improving search engine ranking and visibility so the targeted audience can easily reach them.
However, online reviews not only mean to please the algorithm but also means to identify the brand. Thus, it helps the business to form positive reviews.
When your clients and customers trust your business, you generate high revenues.
Reputation management also helps in building a professional image.
How can reputation management help in pushing down negative search results on Google? 
If your brand is receiving negative search results on Google, it will impact your overall business. However, getting negative attention can happen suddenly, and it becomes difficult to prevent it. But the reputation management closely monitors which web pages the brand name is mentioned on and then mitigates the damage caused by the harmful content.
Thus, reputation management companies use SEO, link building, public relations, social media, and other strategies to lessen the impact. Through these means, reputation management companies can reshape the brand's online presence by influencing via attractive content that can later appear in the top search engine results.
How can reputation management online service help in managing online reviews?
Reputation management online services employ several strategies to boost the brand's professional image. These are some of the most common methods which reputation management using:
Content creation: Creating content is the most effective way to build an online presence and mitigate negative responses. Generally, these services offer different forms of content, including articles, websites, blog posts, press releases, wiki sites, business listings, and business profiles. So with the proper use of headlines, keywords, metadata, you can boost your online presence.
Review management and acquisition: It helps contact the previous customers to get their valuable feedback and promote positive reviews through search engines and social media. Further, active social media helps in reaching new customers.
Online reporting and management: This tool monitors other blogs, websites, forums, and news sites to find whether other people mention your brand. Through campaigns, it helps to reach a larger group audience to build your brand name.
What is the benefit of online reputation management to manage social media image?
Online reputation management also manages your social media image. First, it creates a social media account on the platform that is most pertinent to your brand. For instance, LinkedIn, Pinterest, Facebook, Instagram, and Twitter. Later, it manages your business account after setting up your profile on all the relevant channels. The online reputation management then posts appropriate content and monitors the negative reviews.
Today active social media helps in boosting your brand quickly than any other strategy. Further, some offer crisis management which helps in targeting the reputation attack. So with the help of innovative strategies, they will suppress or remove the harmful content to positive content creation.