Social Media Marketing Campaigns
Get started with the top SEO company in your industry
Strategy. Planning. Execution.
Reach your target audience through social media advertising with our hands-on approach to provide a customized campaign management and optimized solution. You know your ideal audience, and we know social media advertising. Design an effective advertisement campaign, identify an ideal audience, increase brand recognition and enhanced brand loyalty, decreased social media advertisement cost, create a landing page that converts ads into sales conversion, and improved consumer insight. We have contacts and relationships with some of the most authoritative publishers, journalists, bloggers, and influencers, we can help you connect both online and offline content. This will, therefore, ensure that your content is given the best coverage.
Our Social Media Marketing Campaign Services can help you with:
Cost-effective Advertising Solution
In comparison to any traditional form of media, social media advertising is a most cost-effective mode of advertisement. We begin with defining a strategy to target key audience and save your time and money.
Any effective strategy requires identification of its key audience. We help you analyse (on basis of demographics, email lists, and website visitors) your brand audience and target them through relevant content.
Get Faster Proven Results
We expedite your results through reaching an audience instantly to generate followers, website traffic, and engagement.
When it comes to brand management, we will help you in finding and securing the best profiles and user names. Since we value your brand, our team will always be ready to help you change customer problems into solutions so that you do not have any issue with customers.
We will help you know the social media networks where you are supposed to participate in and where people are talking about your business. We also help you develop and manage your own social media profiles so as to attract and ensure that there is healthy conversation.
Just like the standards updates, we can use the social ads to improve your social presence and generate interest in your new products. We can do this through Facebook, Linkedin Ads, Twitter accounts, Instagram, Pinterest or sponsored YouTube.
We will keenly analyze the social media to ensure that you know who is talking about you, their thoughts and what they are talking about. This is to ensure that you are always ahead of them hence can contribute when need is.
Through our team, you can create a faster creative update that hits the marks and starts the conversation that makes your brand be covered outside your industry.
Because we love data, we will use our social media reporting to identify and inform future activities in your social circles and even across all your marketing channels.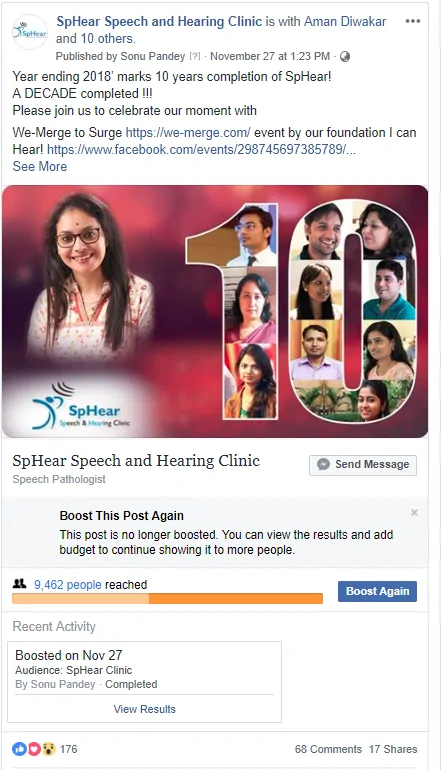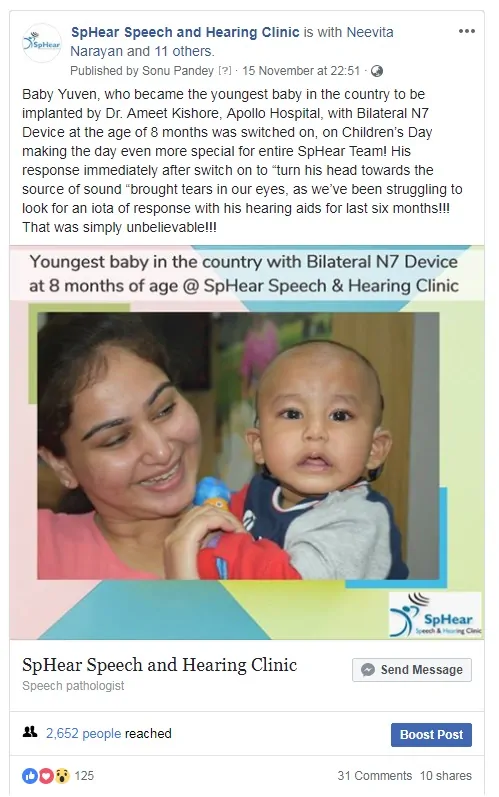 Youngest baby in the country with bilateral N7 Device at 8 months of age sphear speech and hearing clinic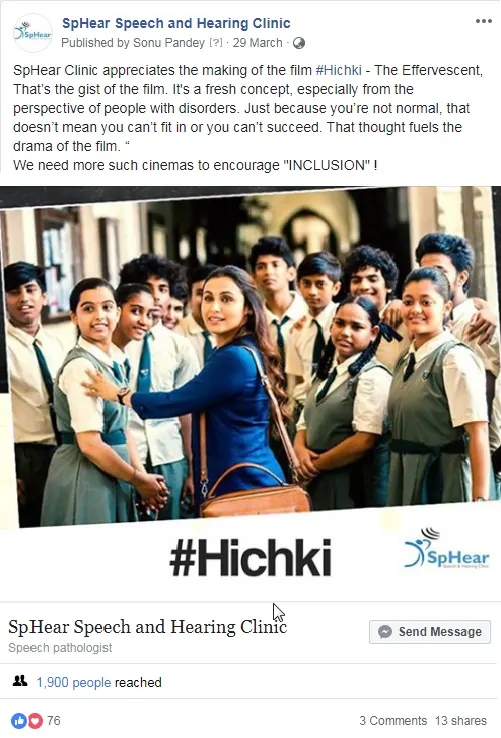 You're Social Media Marketing Partner you can Trust!
Contact us to learn more about how we can help your business to reach customers in today's' fastest growing social world. Creating & Re-creating the brand reputation, reach, strong online presence which you and Your Audience deserve by managing your Social Media. You focus on your business we will take care of your social Media.